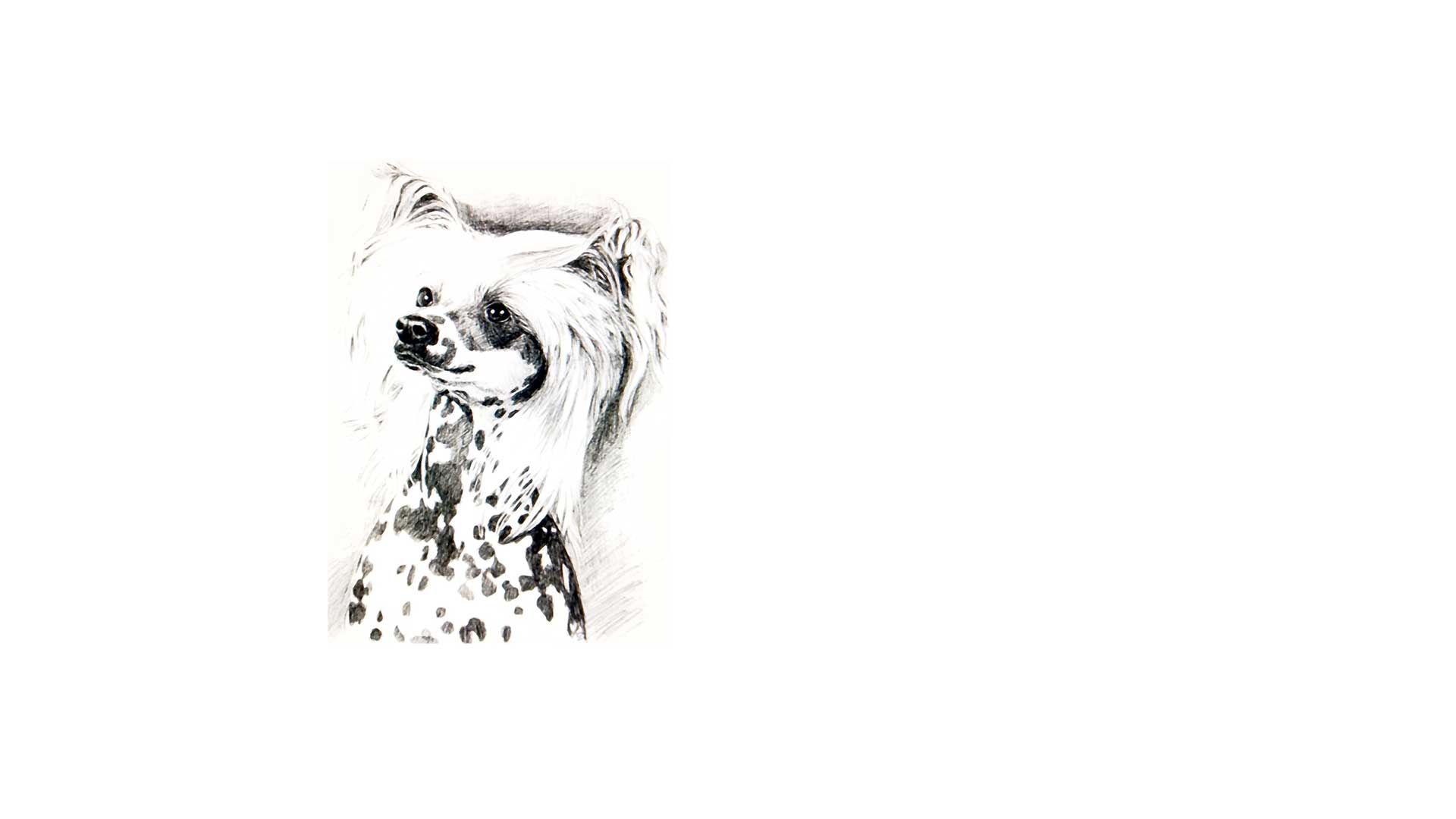 Who's a
Good GIRL?
Chinese crested will teach you unconditional love. If you can have that in your life, things won't be too bad. The dog can snap you out of any kind of bad mood.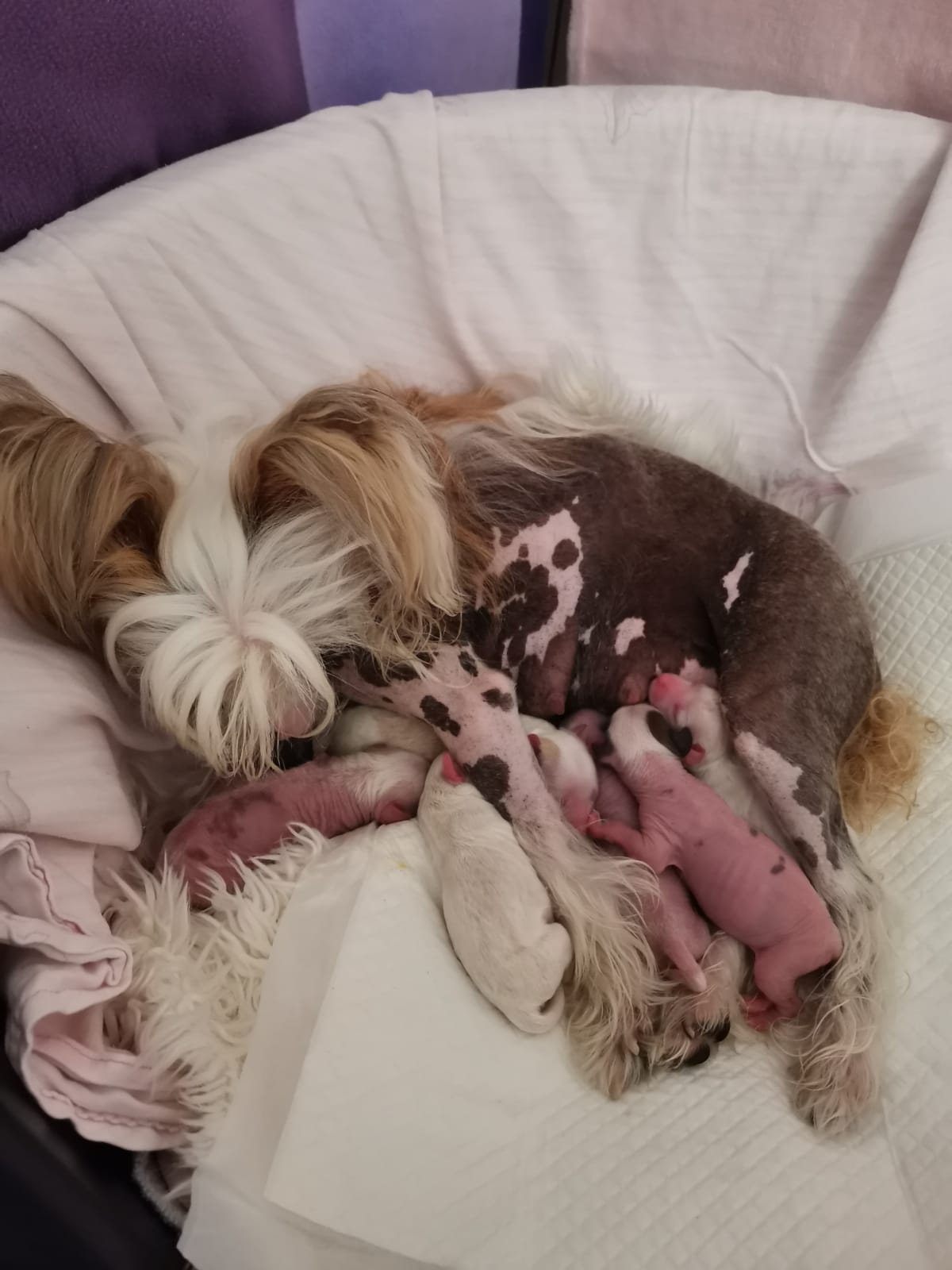 Happy
Puppy Owners?
Unser I-Wurf ist auf die Welt gekommen:-). Näheres unter Menü - Welpen/i-Wurf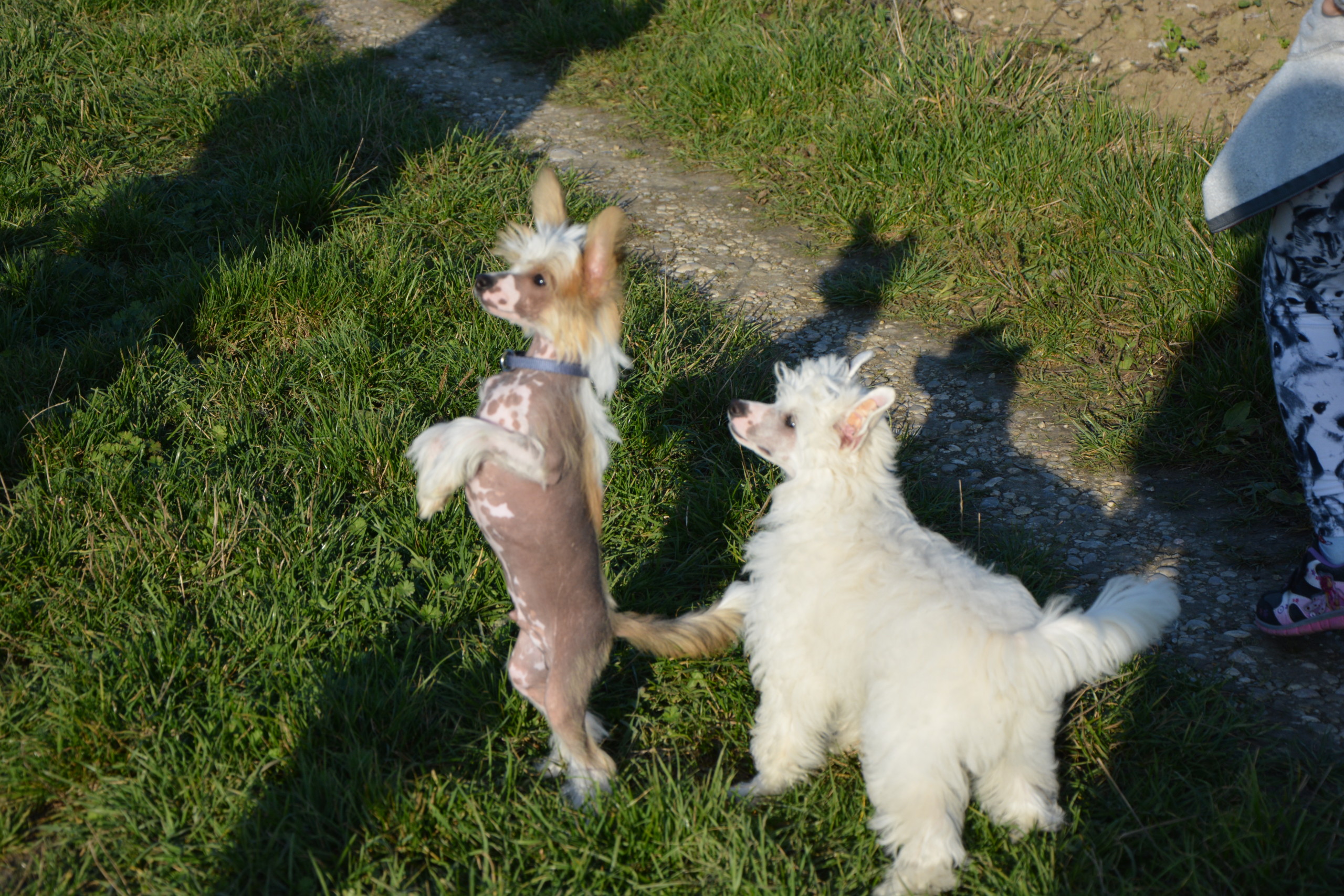 Cutest
CC for Ever?
Der Chinese crested dog ist ein bewegungsfreudiger, lustiger Clown der seine Familie über alles liebt.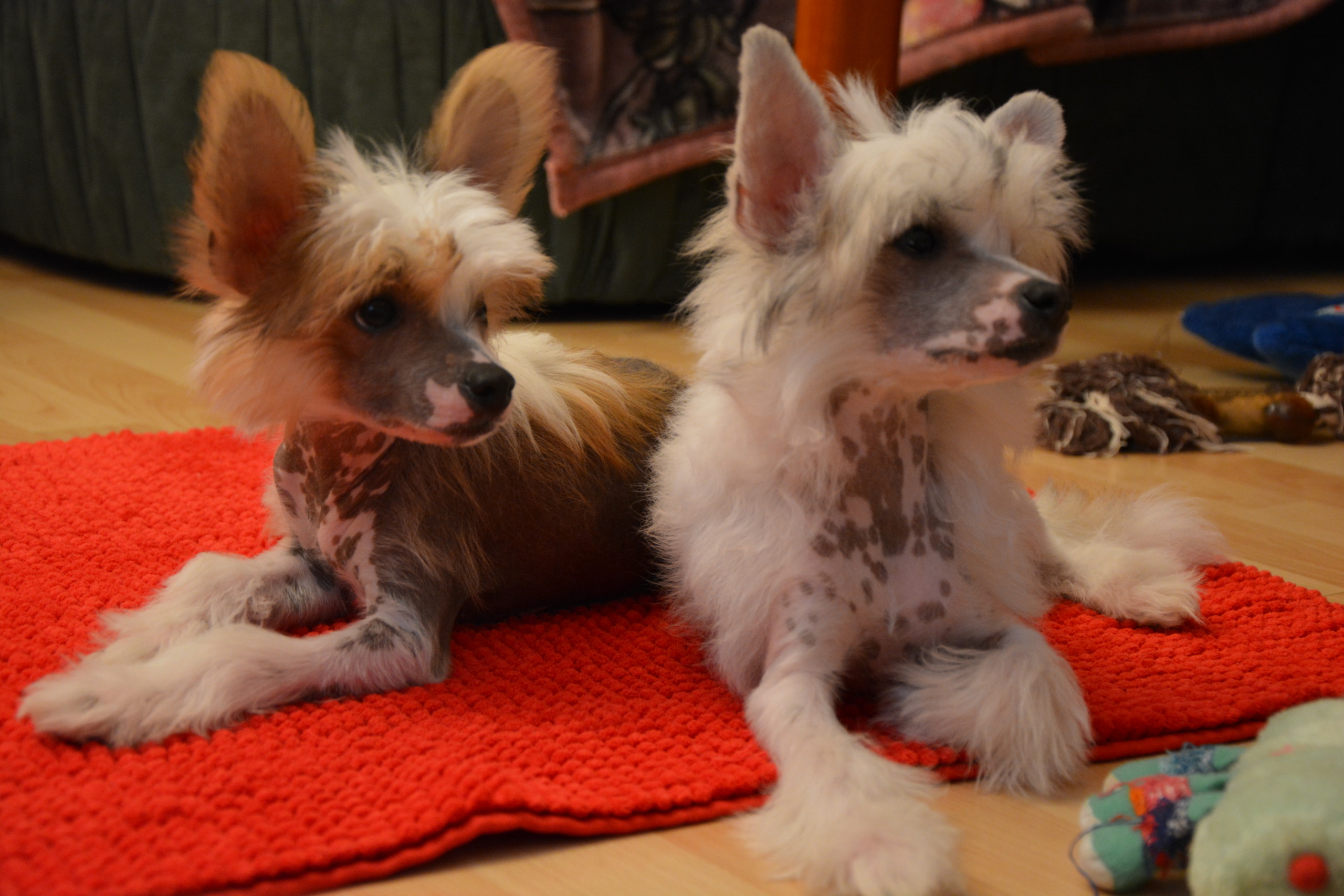 Wir können
uns gut benehmen.
Der Chinese crested dog ist leicht zu erziehen und lernt schnell.
Liebevolle und konsequente Erziehung ist wichtig.
Woof!
Die Geschichte!
des Chinese Crested (CC) reicht weit zurück. Es wird angenommen, dass haarlose Hunde seit 2000 v. Chr. existieren. Durch die Deutung archäologischer Fundstücke, wie Vasen, Statuen, Gravuren, Bildern und Wandmalereien haben Historiker nachgewiesen, dass es haarlose Hunde in Afrika, der Türkei, Portugal, Indien, Mexico, Zentral- und Südamerika, China und den Philipinen zu dieser Zeit gegeben hat. Races
& Awards
Agility is an exciting, fast paced and fun sport for us and our dogs. Agility is a set course of obstacles that your dog must navigate properly in order and within time.
Food. Love.
Trainings
High energy combined with lots of smarts lends itself to disaster when the dog is not properly cared for. It's imperative that Chinese crested dog receive appropriate amounts of exercise, special food, bath, care and brain activities. Be caring and responsible.